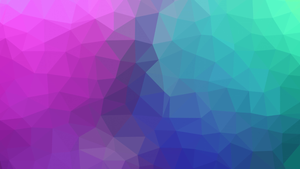 IMPACTING LIVES WHEREVER WE Go...
"We are not promised tomorrow, so what EFFECT will we leave behind today?" 
_______________ 
MEET JOSEPH
      Locally-known yet nationally-awarded singer-songwriter Joseph Hobdy is on a mission to impact the nations through his upbeat style of piano-based Soulful Rock, with a message of hope that resonates with the hearts of all who listen. A self-taught pianist from Texas, Joseph has been writing music and leading others in worship for nearly two decades. Forming THE 413 EFFECT in 2003, Joseph answered the call to action from God to be a light in the midst of the darkness through his original music, hoping it would be an encouragement to anyone who feels rejected and unloved. His musical style is vast, including elements of Soul, Rock, Pop, Rap, and R&B just to start. Mr. Hobdy is always ready to jam! His life verse is the inspiration behind the band name -- Philippians 4:13 -- which echoes, "I can do all things through Christ who gives me strength."
 _______________
 MEET STAR
      Pastor, motivational speaker, and prayer warrior Starlette "Star" Hobdy is a spiritual force to be reckoned with. She has conquered breast cancer, a heart attack, and even COVID-19; nothing is slowing Pastor Star down. With over three decades of ministry under her belt, taking her to multiple places all over the United States and even parts of Mexico, Pastor Star means business. The location doesn't matter. The numbers in attendance don't matter. Pastor Star is always ready to bring the Word of God to the masses. Her life verse is Isaiah 40:31, which says ,"But they that wait upon the Lord shall renew their strength."
_______________
 MEET THE BAND
     Over the past 15 years, THE 413 EFFECT has opened for well-known Christian and Gospel artists such as Britt Nicole, David Crowder* Band, and Dorothy Norwood), as well as written original music selected by colleges and non-profit organizations. However, it's doing outreach ministry together that keeps them grounded, bringing them back to what really matters -- worship. From the early 1990s, they've been involved in many aspects of ministry -- homeless, children's, youth, elderly, prison, and hospital -- which is something that God continually places on their hearts to go after.
     THE 413 EFFECT has taken a unshakable stand for life since 2018, supporting and collaborating with various local churches and pro-life organizations such as the Southwest Coalition for Life and Guiding Star Southwest. In the summer of 2019, T4E's biggest impact would be through "The Summer for LIFE Jam", a fundraising event that turned into an outdoor gathering that would raise over $30,000 while also making Southwest history by bringing together people of multiple faiths and cultures to unite in support of healthcare for expectant mothers within the community.   
     During the worldwide pandemic of 2020 & 2021, THE 413 EFFECT would host weekly live performances via social media to encourage and uplift audiences all over the world tuning in, while also deliver food pantry items to local families in need whenever possible.
     As for what the future holds, THE 413 EFFECT is leaving that in God's hands, but they do plan to release new original music in the summer of 2023.  Whether through a public or private event, or even just on social media, T4E will be available and ready to provide a memorable & unforgettable experience for all!